3 Sinks
Three bathrooms. Three lives. Three unforgettable stories. Let that sink in.
The Number Seven
After meeting her future self, a young woman gets addicted to time-travel.
The Proposal
The World's Most Eligible Man asks two women to marry him
2015 Västerås Film Festival
2015 Whatashort India International Film Festival
2015 London Rolling Film Festival
2014 Marbella International Film Festival
2014 Comedy Cluj International Film Festival
2014 We Like 'Em Short Festival
2014 Projector Lamps Film Competition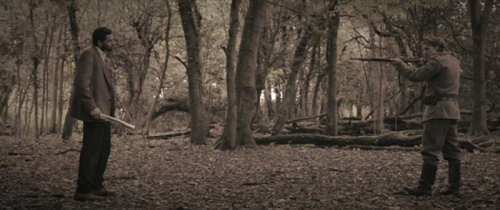 Mine
Two enemy soldiers in WWII attempt to escape from a minefield
Winner of the 2012 Smoke & Mirrors 48hr Film Competition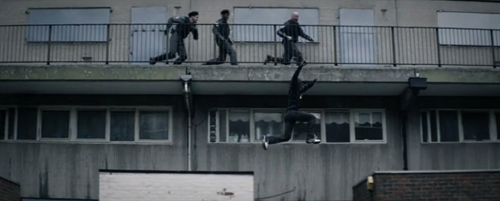 Derelict
In 2025, an escaped POW takes a hostage in a last-ditch attempt at freedom.
Winner of the 2010 Enter the Pitch competition
2011 Shanghai International Film Festival, China
2011 Singapore International Film Festival, Singapore
2011 Macau International Movie Festival, Hong Kong
2011 Wildsound Film Festival, Toronto, Canada
2011 Stepping Stones Film Festival, India
2011 The Other Venice Film Festival, Los Angeles, USA
The Snare
A hotshot economist. A mysterious prophecy. And the end of the world as we know it.
Technically still in production. Don't hold your breath.
Cain's Wife
A murderer and his wife try to survive in a primitive land
Finalist for the 2014 Enter The Pitch competition
The Time is Now
A Willy Wonka impersonator tries to inspire troubled kids
The Great Divide
A policeman goes beyond his remit to fight the war on drugs

Daylight Robbery
A prospective tenant takes a house viewing with a suspicious landlord
Ranger
A jaded warrior in Middle Earth finds a cause worth fighting for
Take Two
A suicide survivor is urged to try again using a new immortality serum
Hard Times
Tough guys plan a surprise for a former colleague
---
Published @ March 12, 2011 10:14 pm
---